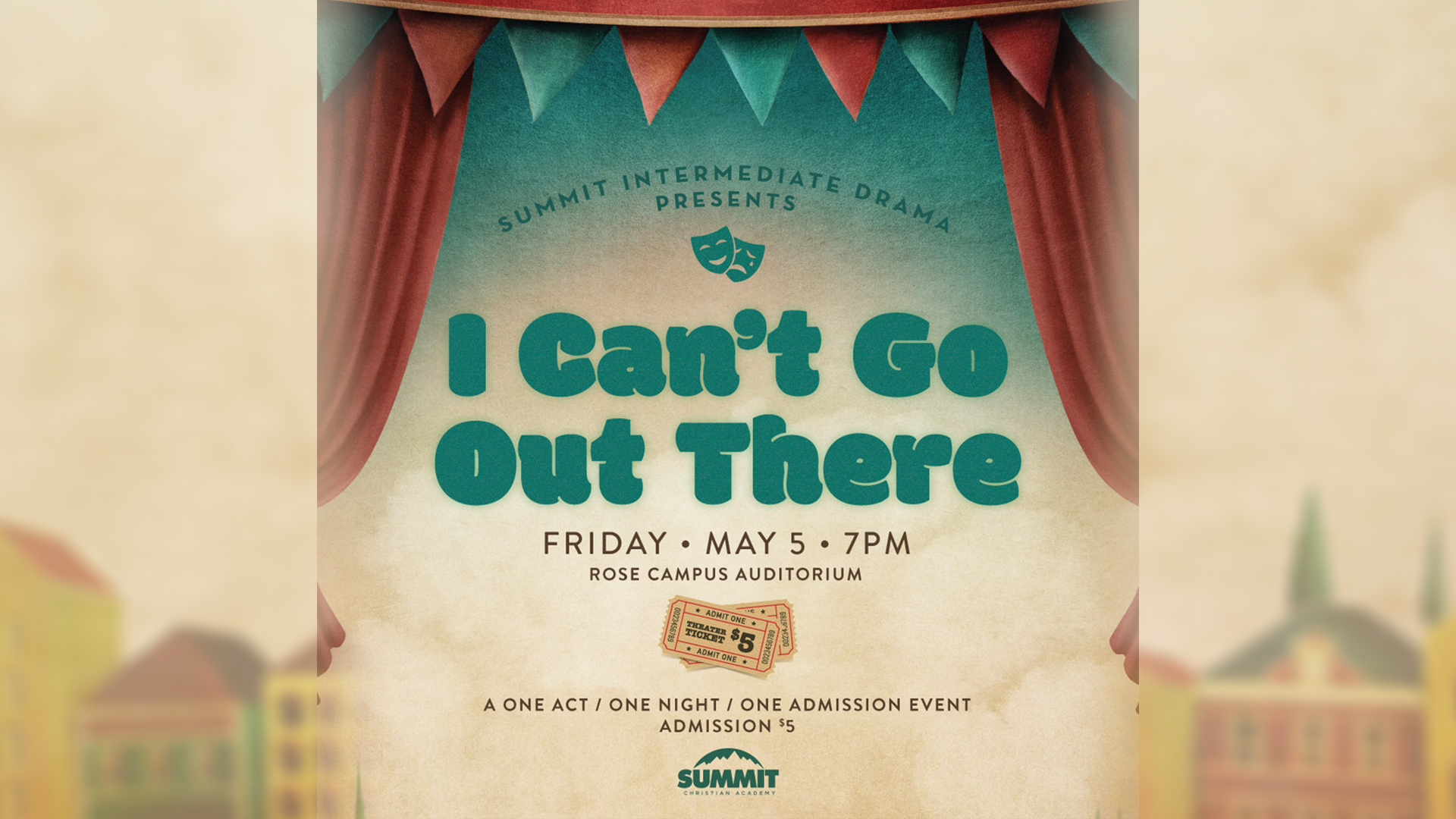 Intermediate Spring Drama
Don't miss out first ever INTERMEDIATE spring play.
"I Can't Go There" will bring the Rose Campus stage to life this Friday at 7pm.
Be sure to grab your $5 tickets at the door and join us for an unforgettable night of drama, laughter, and everything in between!
I Can't Go Out There
One Act Play, One Night Only
Friday, May 5th @ 7 PM
Rose Campus Auditorium
Admission – $5
Synopsis: This one act play is four different scenes of theatre life, beginning with a group of first graders in a play, then middle school 'Romeo & Juliet', then high school auditions, ending with a community theatre fiasco.