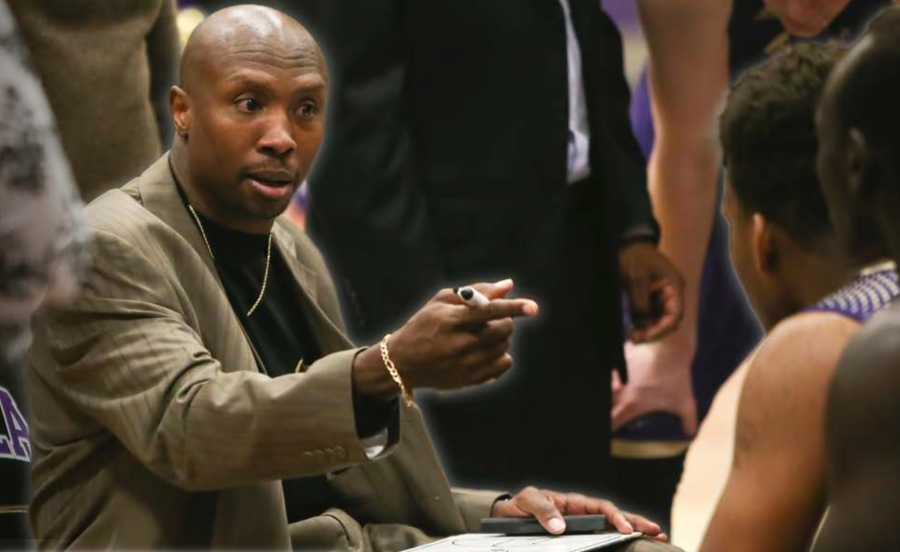 The Summit Christian Academy boys basketball program will begin a new era on Monday, July 23, 2018.  That's when Superintendent Dan Giddens and Athletic Director Marc Langebartels are set to introduce Rodney Perry as the new boy's basketball coach for the Eagles.
Perry, an experienced NCAA and high school coach with more than 16 years experience, spent the last two seasons as the Associate Head Basketball Coach at Oral Roberts University.  Before that, Coach Perry spent six years as the head coach at Avila University where he also launched a successful development league for young athletes in the Kansas City area.  He played college basketball at Missouri State University where he led his team to two postseason tournaments and was twice named to the Missouri Valley All-Defensive Team.
Coach Scott Sutton said "Coach Perry does a tremendous job with player-coach relationships. He does an even better job coaching on the floor. He is well-organized and works well under pressure. His positive attitude and uplifting energy bring out the best in both the players and coaches he works with on a daily basis."
Player development is a passion for Coach Perry.  He's worked with many notable athletes who've experienced great success at every level.  He understands that player development begins early, and his vision for SCA basketball includes building a system to help our youngest athletes prepare for each new level.
Coach Perry had this to say about joining the Summit family.  "I see great potential at Summit Christian Academy, and I'm looking forward to the challenge of taking the Eagles basketball program to the next level.  We're going to work hard and play hard, and I want to help each student to maximize his God-given potential, both on and off the court."
All secondary boys basketball players and parents are invited to meet Coach Rodney Perry on Monday, July 23, at 6:00 p.m. in the Summit Cafe.Mr. Giddens will introduce Coach Perry and share more about our goals for the boys' basketball program.  The evening will conclude with a guided tour of Summit's newly remodeled gymnasium.
This meeting is open to all Summit families interested in boys basketball.