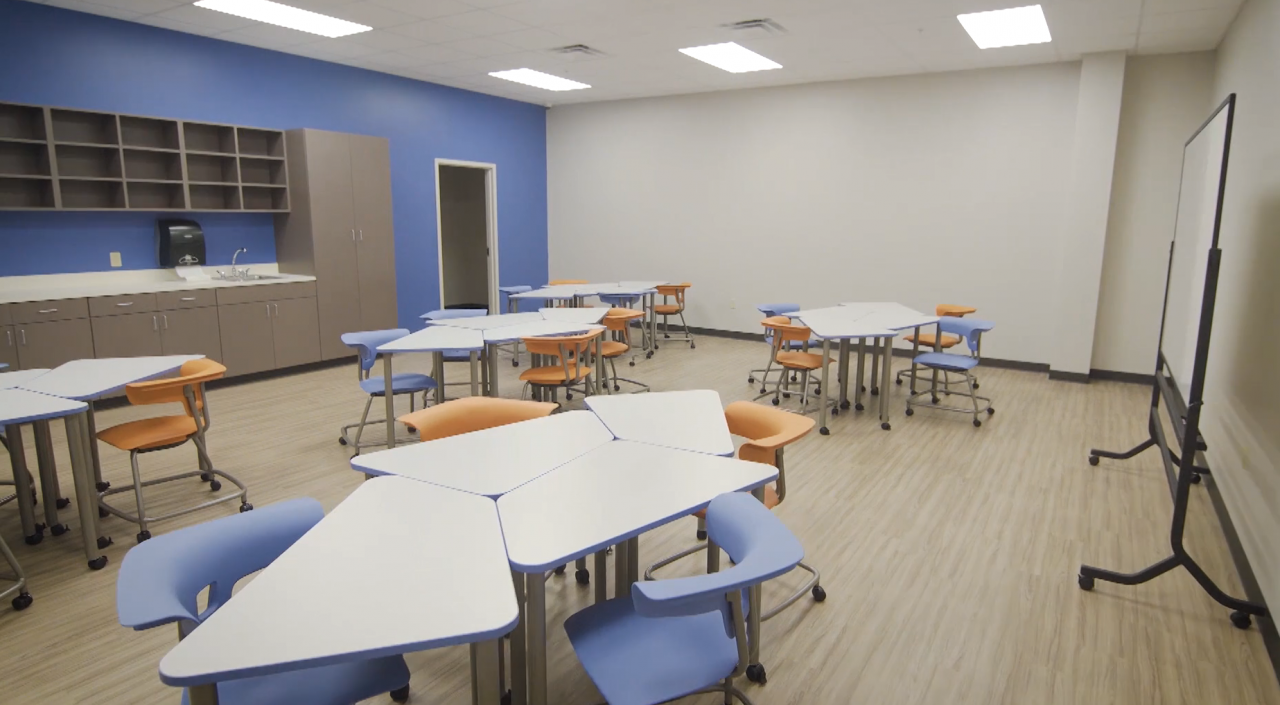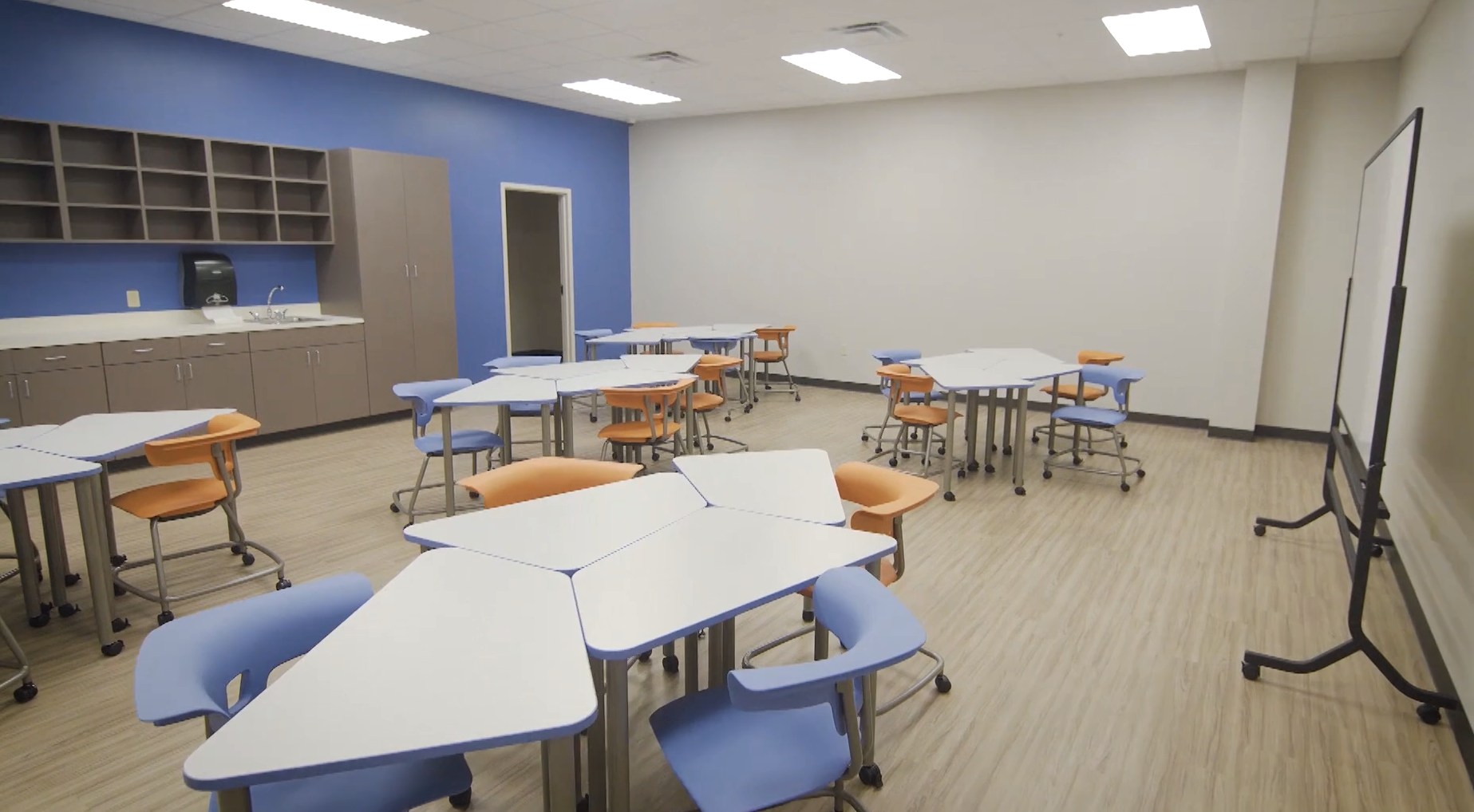 Summit Christian Academy is excited to announce the opening of our new High School Campus. As our enrollment grows and the need for space increases, The Assembly's South campus provides us 16 additional classrooms, spacious hallways, two lecture halls, and a large commons area where students can connect. This move also allows us to shift classes at our Rose District campus and launch Summit Intermediate School for grades 5th - 8th.
Summit Early Learning Center
SELC
Summit Early Learning Center provides care and education for ages 13 months to Transitional K.
Elementary
Summit Elementary provides challenging academics for grades K-4
Intermediate
Summit Intermediate is a dedicated learning environment for grades 5-8.
High School
Summit High School offers career and college preparatory classes for grades 9-12.
Attend College After Graduation
Advanced Placement Classes
Admissions
Applying for admission to SCA is as easy as 1-2-3. Schedule your academic consultation today!
College Credit
Summit Christian Academy offers multiple classes for college credit.
Tuition Assistance Program
Tuition Assistance
Thanks to our generous supporters, qualifying families may be eligible for tuition discounts.
Free Academic Consultation
Consultation
Let our team of professional educators evaluate your child's readiness for school.
Help For Your Academic Journey
Summit Christian Academy is committed to helping families maximize their education experience. We make it easy to apply for tuition assistance, participate in college prep courses, and find opportunities for success in the arts and athletics.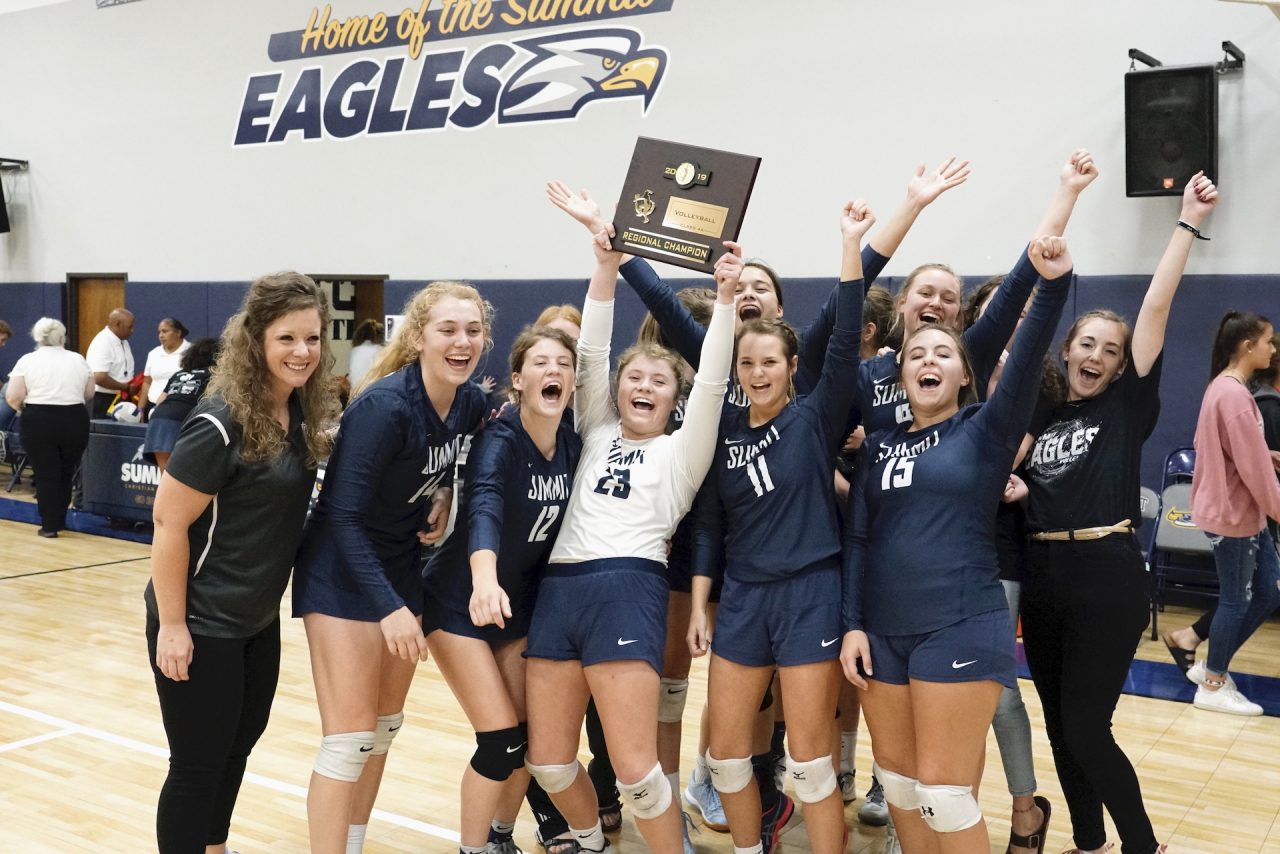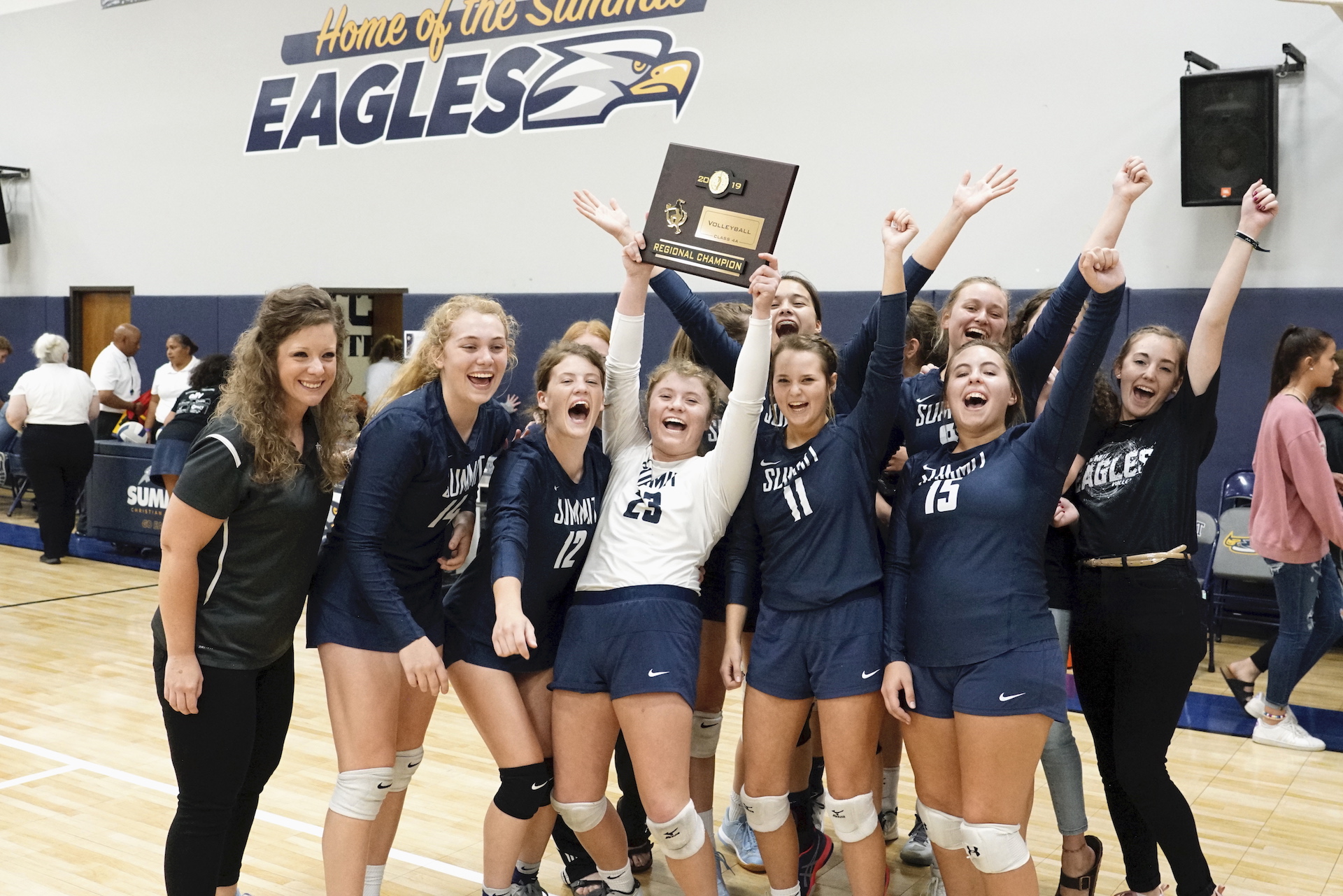 EAGLES PRIDE
Summit is quickly developing a winning culture in athletics. Our vision is to help young athletes maximize their potential and honor God in everything they do. Summit offers a competitive athletic program from elementary through high school.
As a member of the Oklahoma Secondary Students Activities Association, Summit plays against public and private schools throughout the state. Summit students can participate in the following sports: baseball, basketball, cheerleading, football, soccer, volleyball, cross country, golf, and tennis.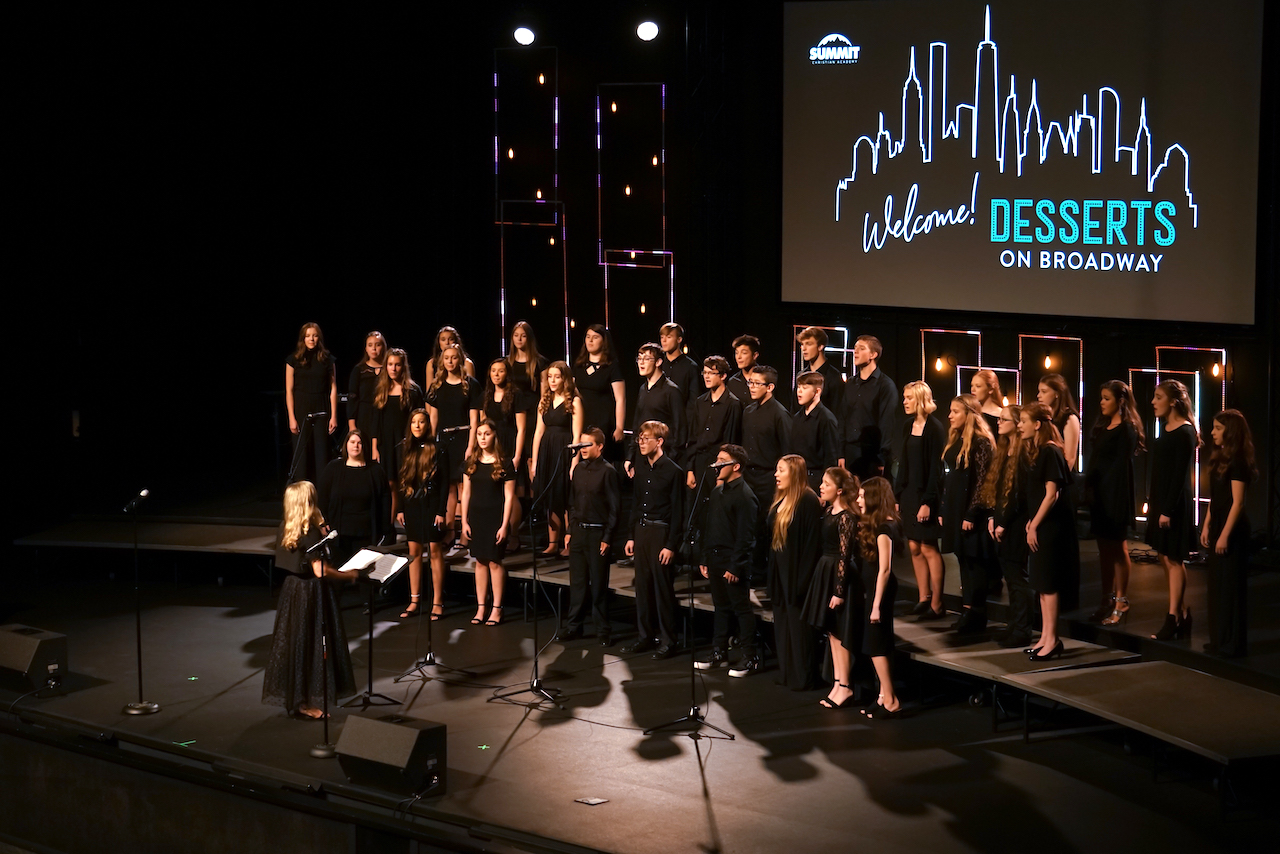 THE ARTS
The purpose of the arts program at SCA is to provide enriching and uplifting opportunities for our students to explore their artistic gifts and reflect God's truth and beauty in serving our community.
Our students compete in OSSAA-sponsored theater and choral competitions each year.   Most recently, our high school choir was invited to perform at Carnegie Hall in New York City. We offer excellent programs for students interested in visual arts, performance arts, and worship arts.
Megan Berry-Peel
Megan Berry-Peel is a member of the Summit Class of 2015. She began her SCA journey in second grade and participated in basketball, volleyball, National Honor Society, and more. She was an outstanding student and role model for others.
After graduating from SCA, Megan received the Board of Governors' Scholarship from Missouri State University. There she received her undergraduate degree in cell and molecular biology. She met her future husband there while working as a resident assistant. She and Cody Peel were married in June 2020.
Megan graduated from Missouri State with honors in 2019 and accepted a position with Regional Medical Laboratories at St. John's in Tulsa.  She is a clinical lab technologist and working on her masters degree to become a certified medical laboratory scientist. 
"Summit Christian Academy offered me opportunity to explore my academic potential while participating in several sports that may not have been available to me at larger schools. I'm thankful for the Christ-centered environment that provided a caring space to grow and learn. I cherish the relationships I built along the way, especially with my teachers. I'm proud to be a Summit Eagle!"