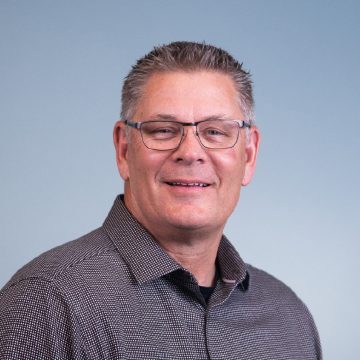 Dan Giddens
Thank you for your interest in Summit Christian Academy. We would be honored and humbled to partner with your family in Kingdom education for your student. SCA is a school whose philosophy is grounded in a biblical world-view. We value the partnership between home, school and the church your family attends. Our first priority is to nurture your student's relationship with the Lord; our next responsibility is to prepare students with excellence in academics, arts and sciences for God's plan for their lives.
We are looking forward to getting to know your family during the application process and to welcoming you to the Summit family.
Read through our admissions process below, and then use the buttons at the top of this page to request more information or to begin our application. If you have any questions along the way, please contact my office at 918-251-1997.
Applying for admission to SCA is as easy as 1-2-3.
1. Schedule a Tour and an Academic Consultation
Prospective students and parents are invited to take a private tour of our campus prior to enrollment. The consultation will allow you to experience Summit's friendly atmosphere and meet members of our administrative team.
To schedule an educational consultation, please make a selection below or call the Summit office at 918-251-1997.
2. Submit Your Application and Documents
Ready to join the Eagles family? Begin the process by applying online using the APPLY ONLINE button at the top of this page. Please note that there is a non-refundable application fee of $30 per student.
Once the online application is submitted, please provide the following items to the Summit office:
Copy of birth certificate
Copy of immunization records
Copy of transcripts and testing records
Principal recommendation
Pastoral recommendation (7th-12th grades only)
Student interview with superintendent (7th-12th grades only)
3. Enroll Online
Once your application and all documents have been approved by school administration, you will receive an email inviting you to formally enroll your student.
Complete the online enrollment packet.
Pay the enrollment, curriculum, and technology fees.
Congratulations! You are part of the SCA family. More information will be emailed to you at a later date detailing tuition, school supplies, and important dates.
Accreditation
SUMMIT CHRISTIAN ACADEMY IS FULLY ACCREDITED, WITH NO DEFICIENCIES, WITH ADVANCED ED, THE ASSOCIATION OF CHRISTIAN TEACHERS AND SCHOOLS (ACTS), AND THE INTERNATIONAL CHRISTIAN ACCREDITATION ASSOCIATION (ICAA).
SCA is also recognized by the Oklahoma State Department of Education. ACTS is a select group of Christian private schools that require member schools to adhere to the highest standards and is recognized by the National Council for Private School Accreditation (NCPSA), which is formally recognized by the U.S. Department of Education.

Non-Discrimination Policy
Every individual is unique, created in the image of God. Summit Christian Academy will admit a child provided that, in the opinion of the school administration, the pupil can benefit from the academic program and activities planned by the school. Summit Christian Academy does not discriminate and shall not tolerate discrimination on the basis of disability, race, color, or national and ethnic origin in the administration of its educational policies, admissions policies, athletics, and other school-administered programs.