COMPETITIVE ATHLETICS
Our athletics program's objective is to build great athletes who honor God in all aspects of their lives. Summit offers a full, competitive athletic program from elementary through high school.
As a member of the Oklahoma Secondary Students Activities Association, Summit plays against public and private schools throughout the state. Summit students can participate in the following sports:
BASEBALL
Boys Varsity Baseball
BASKETBALL
Boys and Girls Varsity, Junior Varsity, and Middle School Basketball (1st to 6th grade have recreational leagues classified by age.)
CHEERLEADING
Girls Varsity, Middle School, 5th and 6th Grades, 2nd to 4th Grades, and Kindergarten to 1st Grade Cheerleading
FOOTBALL
Boys Varsity and Junior Varsity 11-Man Football (Football is also an option for junior high, 5th and 6th grades, 3rd and 4th grades, and 1st and 2nd grades.)
SOCCER
Boys and Girls Varsity Soccer
Middle School Soccer
VOLLEYBALL
Girls Varsity, Junior Varsity, and Middle School Volleyball
CROSS COUNTRY RUNNING
GOLF
Athletes learn discipline, teamwork, character, strength and conditioning, and performance through the rigors of competitive athletics.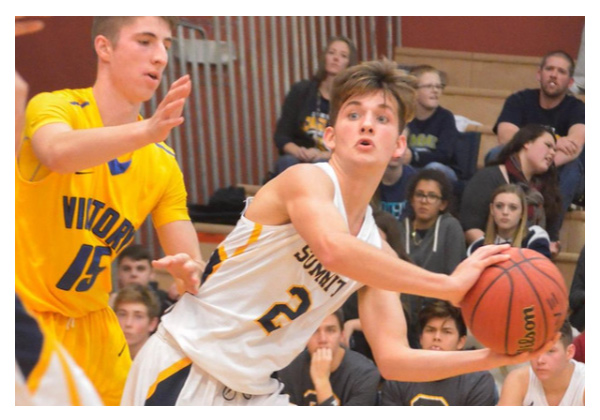 Athletes help their teammates succeed, handle conflicts, make sound decisions under pressure, cope with disappointment, and realize the rewards of a good work ethic.
We task our student-athletes with being effective witnesses in and out of the arena of competition.
Sports also enhance the Summit community atmosphere by giving students and families a venue at which to celebrate positive school spirit.
Although hard work and winning are traditions at Summit, our ultimate goal is to produce men and women who honor God, wherever they tread.