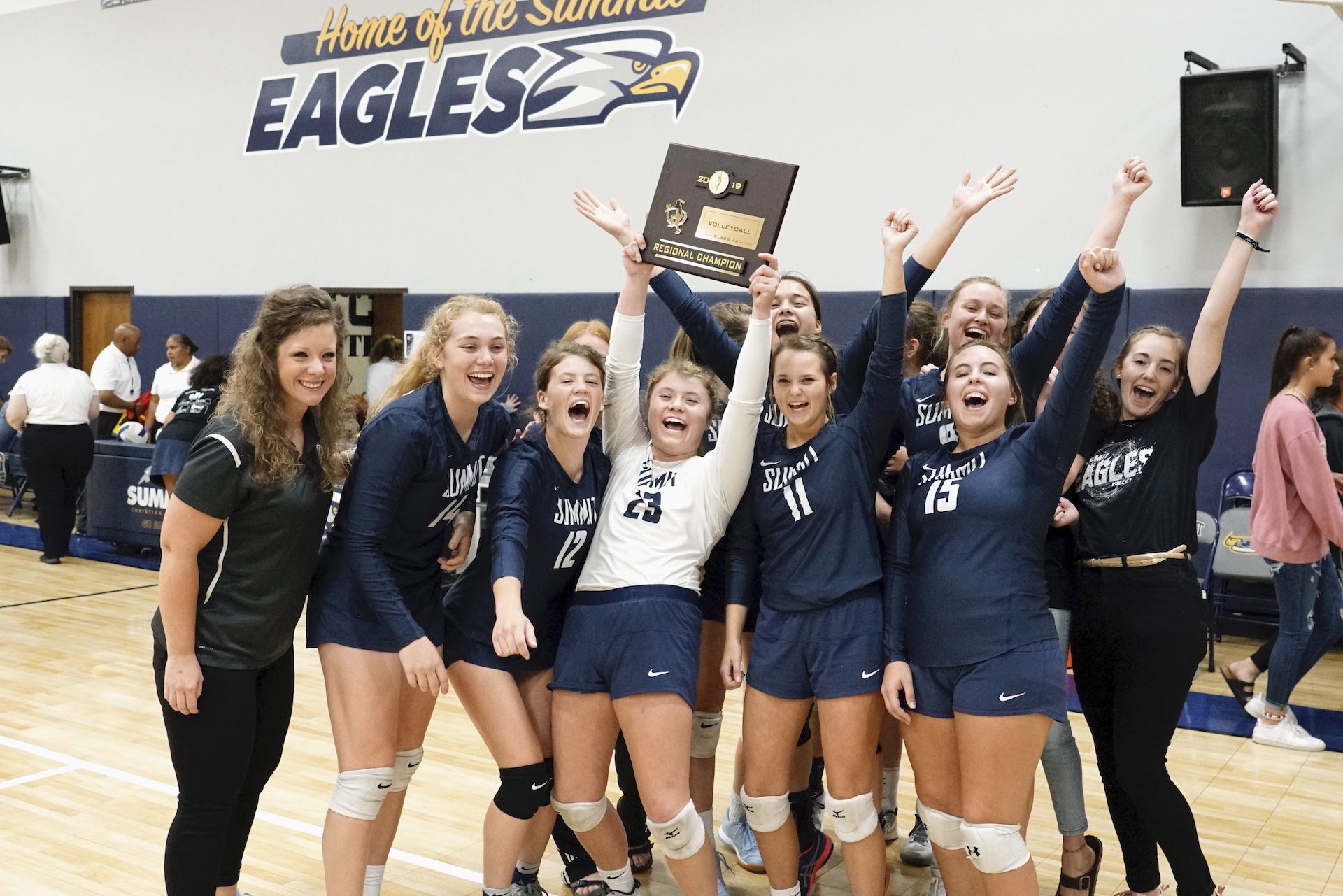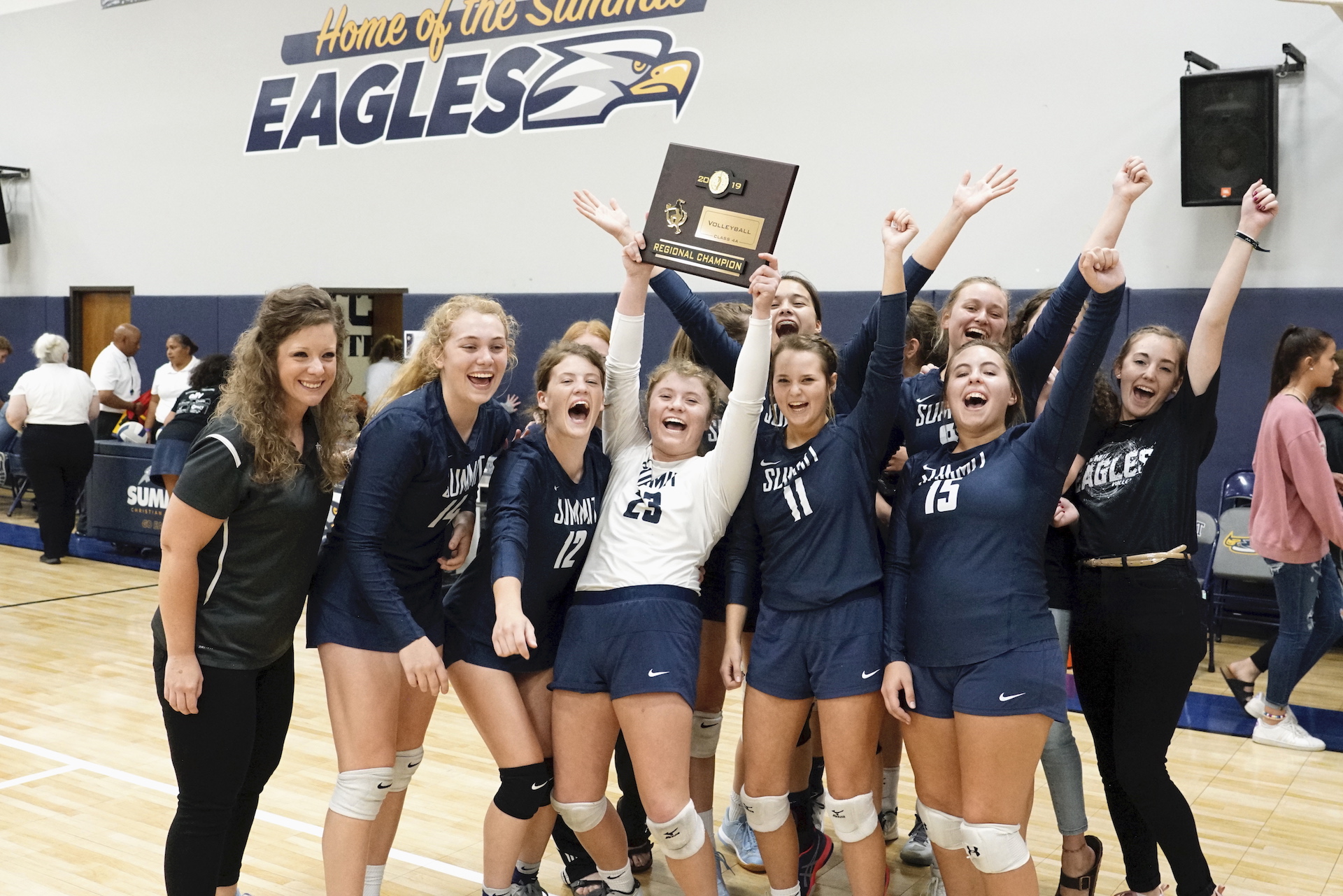 In a thrilling come from behind victory, the Summit Eagles captured their first 4A regional championship.  Combined with the 2017 and 2018 3A titles, the Lady Eagles now have earned three consecutive trips to the OSSAA state finals.
The OSSAA 4A State Championship Tournament brackets are set.  The Summit Eagles will play Friday, October 11,  11:45am at Choctaw High School. They will take on Regent in the first round.  The second round game would be played at 12:30pm at Shawnee High School on Saturday.  Should the Eagles advance to the finals, that game would be Saturday at 6:30pm at Shawnee.
Summit's gymnasium was packed with fans on Thursday. The atmosphere was electric and intense as the game went into the final match.  The two teams traded points to the end, but the Eagles managed to come out on top.  Students (and maybe a few parents) rushed the court in celebration.
After 20 minutes had passed, and the celebration died down, the Verdigris players returned from their locker room to the gym.  Summit players and fans joined the Verdigris Cardinal families in a resounding ovation for the Verdigris players.  It was a heartfelt moment of respect for a team that played a grueling tournament schedule and showed passion and character throughout.
Verdigris Coach Caleb, send these kind words to Summit AD Marc Langebartels the day after:
Marc,
Congratulations on last night. I want to compliment your school and fans. At first, I was a bit concerned by the atmosphere. I've been to places where the students got out of hand and were rude. Your kids were great and well behaved. Their size and spirit is a testament to your school. In all my years of coaching, I've never been to a gym that loud and, to be honest, entertaining. I'd play there again in a heartbeat. Your gym may be small and intimate, but it was fun. Once again, congrats on the win.
Caleb
You can relive the final match against Verdigris below.