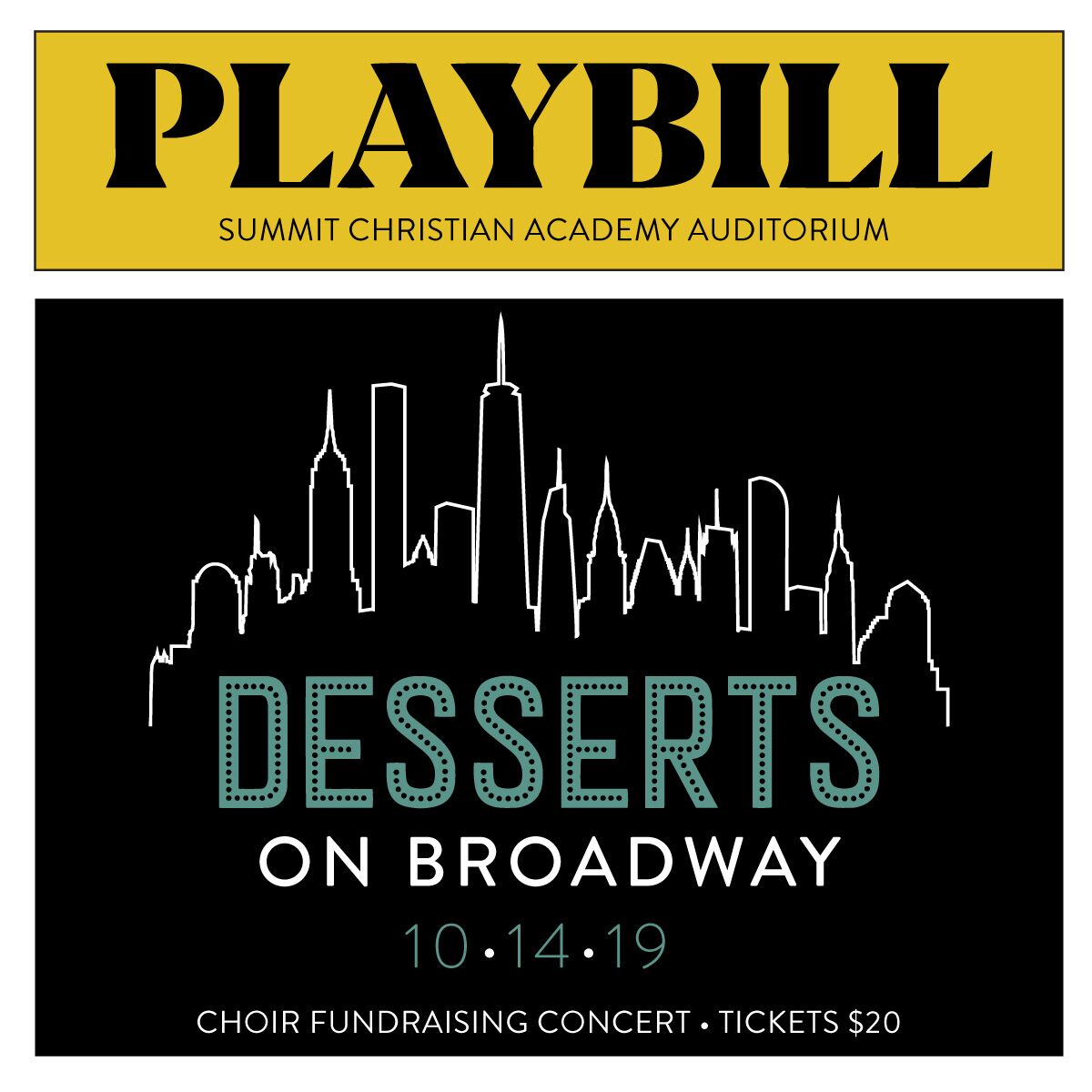 Ready for a night of sweet inspiration?  The Summit secondary music department will be presenting DESSERTS ON BROADWAY on Monday, October 14, at 6:30 pm.  Desserts on Broadway will feature some of your favorite songs performed by our amazingly talented students.  Tickets are $20 and include desserts.  Proceeds benefit the choir's effort to purchase concert uniforms and help with their New York City trip.  Purchase tickets in the school office or through any student choir member.
Concert time: 6:30pm
Doors open: 6:00pm
Questions?  Contact Charlotte Shannon – cshannon@summit.school.