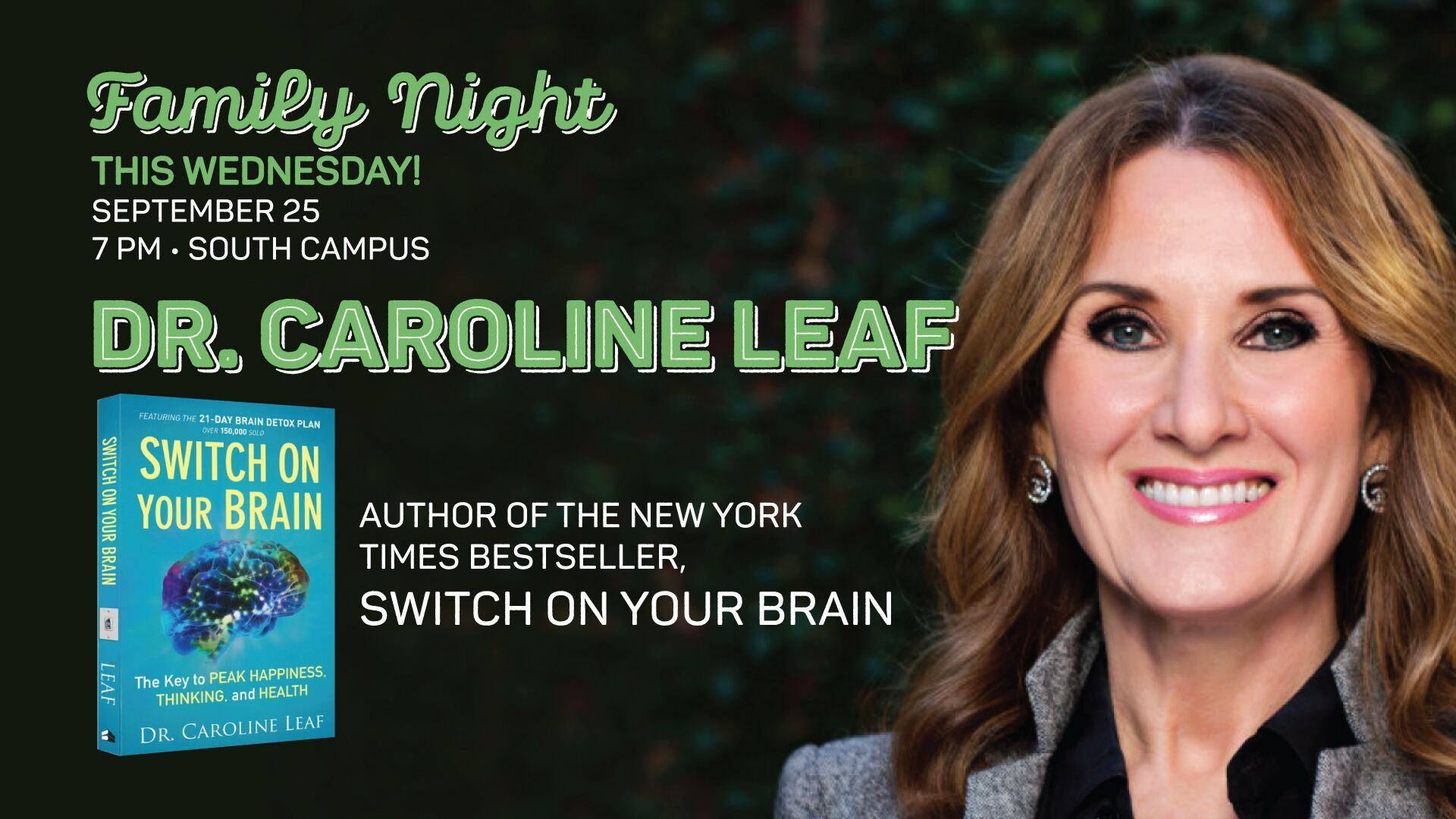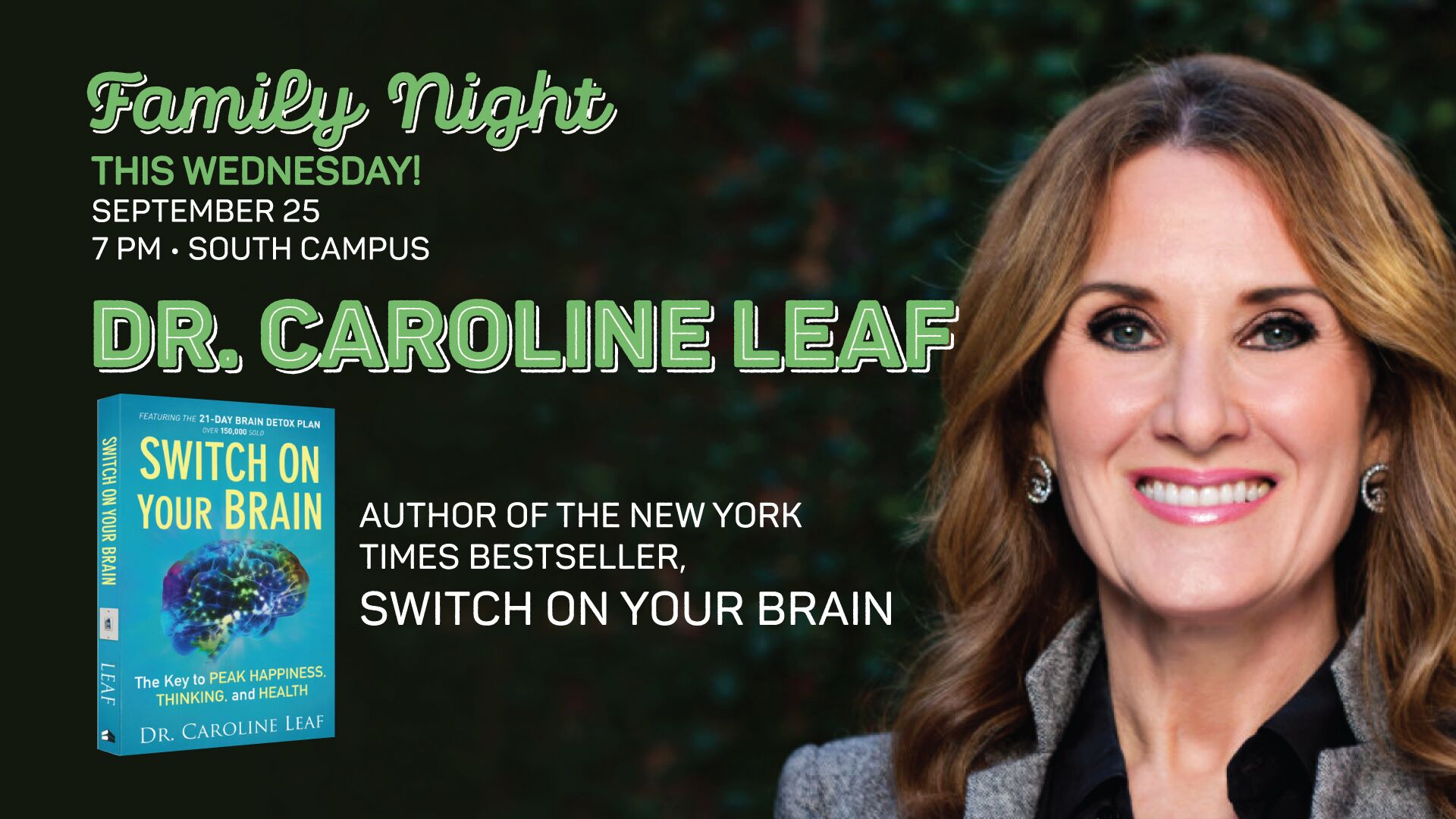 Dr. Caroline Leaf is a Christian, cognitive, neuroscientist with a Ph.D. in Communication Pathology, specializing in Neuropsychology. We are proud to welcome Dr. Leaf for our next Family Night on Wednesday, September 25, at 7 pm. 
As part of Pastor Ron's current Pursuing Purity series, Dr. Leaf will speak on how to use biblical principles to control toxic thoughts and emotions, manage stress, and how to discover freedom through the renewing of your mind.
You don't want to miss this special interview with New York Times Best-Selling Author, Dr. Caroline Leaf! Everyone is welcome. Doors open at 6:30 pm.