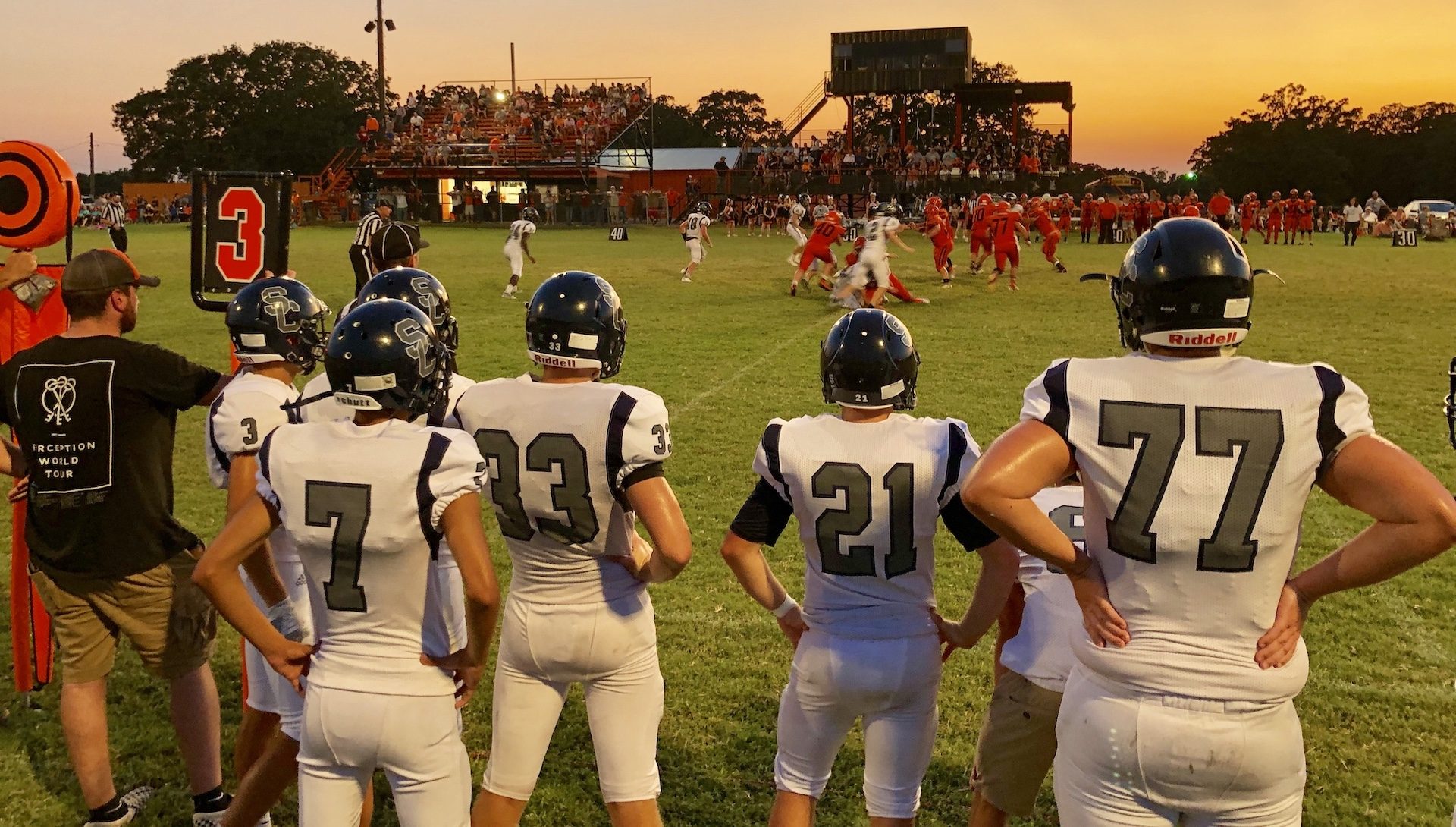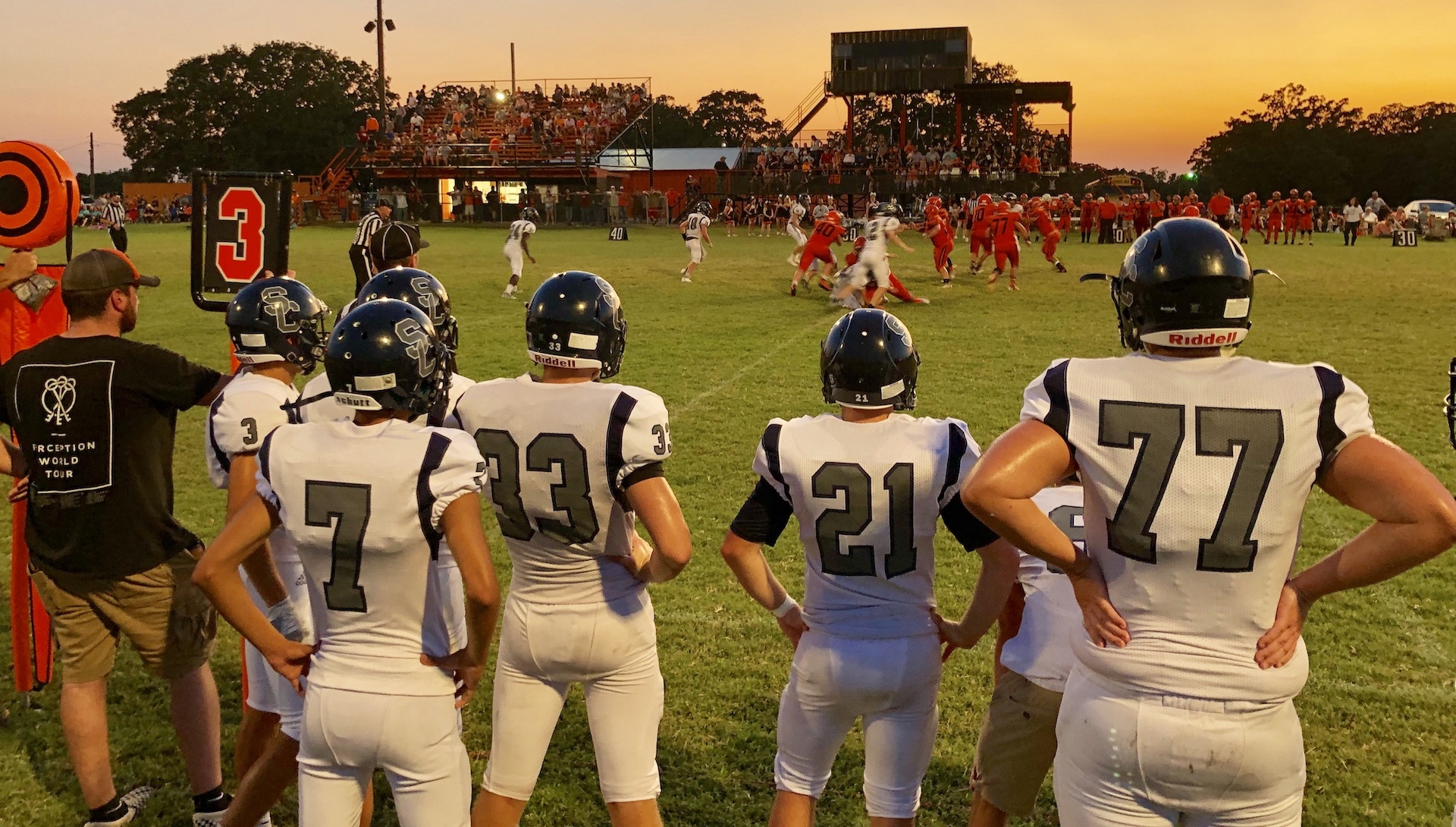 The Eagles traveled to Yale, Oklahoma for Week 1 of the 2019 season. They scored quickly on the opening drive and controlled the game throughout. Dennis Hatley rushed for 102 yards on five carries and scored two touchdowns. Quarterback Wyatt Austin was 10-18 in passing with a touchdown and also ran for 92 yards and two touchdowns.  Caleb Sloat had 62 all purpose yards and a touchdown.
The Summit Eagles defeated the Yale Bulldogs by a final score of 36-14.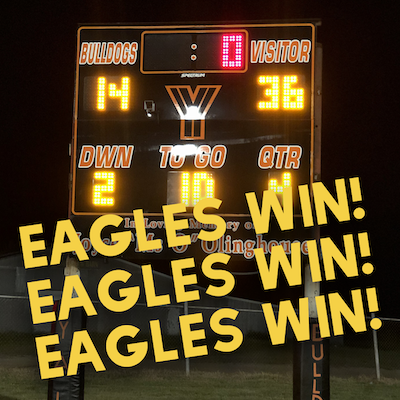 Week 2 will be at Summit Park on Friday, September 13.  Game time is set for 7pm.  Prior to the game, the Summit school carnival will take place from 5-7 pm.  Admission is $5/person (includes game ticket).  Carnival game tickets are $1. Full concessions will be available.
[Best_Wordpress_Gallery id="2″ gal_title="All images"]