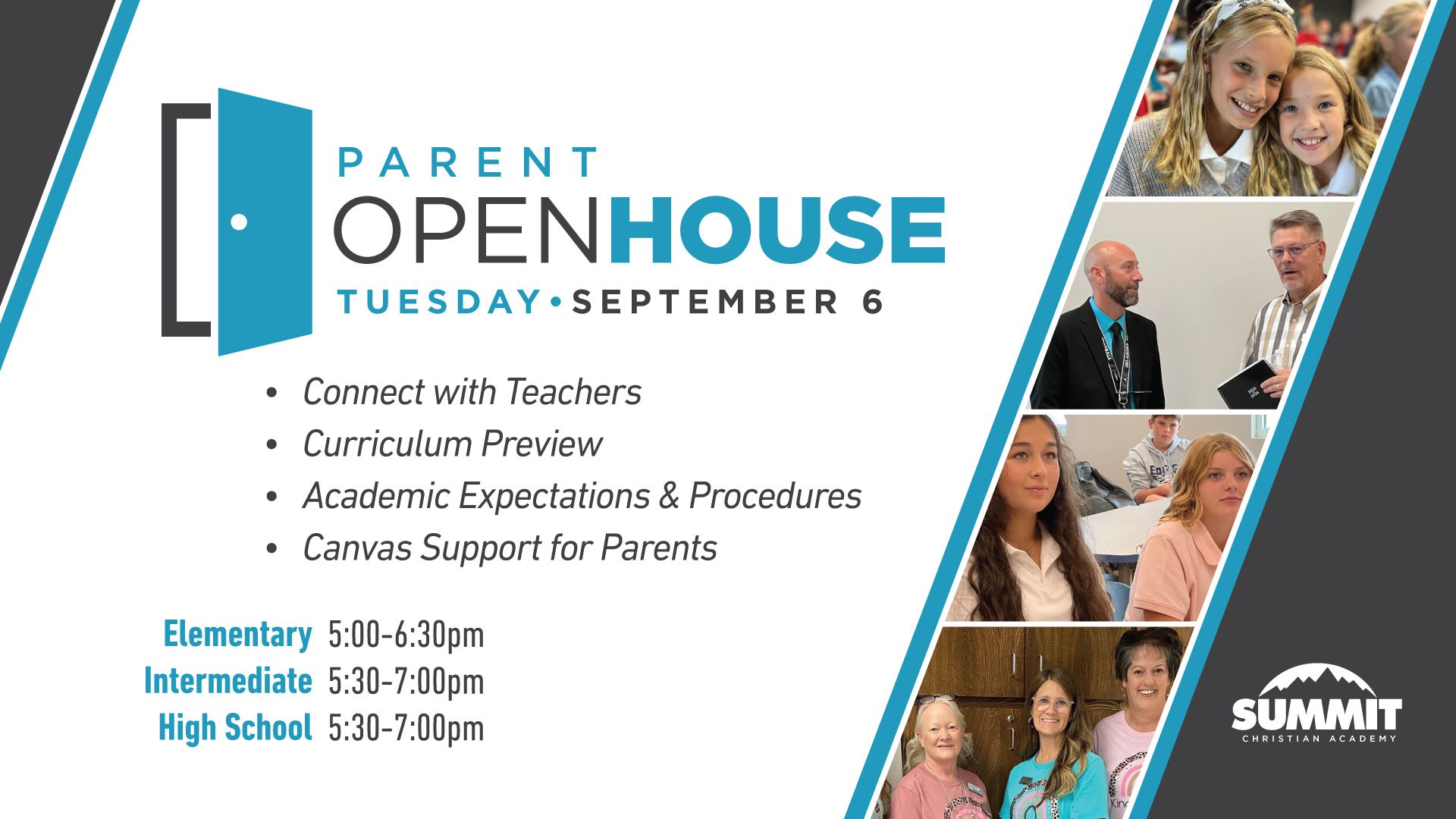 Elementary Details
Parent Open House for Summit elementary will be a student-led experience. Students will tour their parents around the classroom to give them an idea of what they do during the day. They will be able to show their parents what they are learning and showcase some of their best work. Canvas support will be available to parents needing help getting connected. Students should attend with their parents.
Intermediate and Highschool Details
Parents are invited to come and connect with teachers, walk through their child's daily schedule, preview course content and curriculum, gain understanding of procedures and expectations, and learn about upcoming projects. Canvas support will also be available at both campuses. Students are encouraged to attend.