An in-person campus tour is your opportunity to discover why Summit is the perfect choice for your child's education.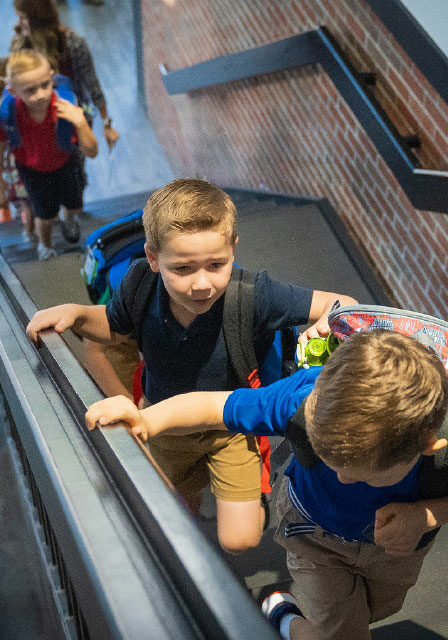 Be Our Guest on Tour Thursdays!
Each year we host special tours dedicated to friends and family of current Summit students. Tour Thursdays offer a unique opportunity to meet our school principals, visit our classrooms, and ask questions about life at SCA. Special incentives are available during this week.
Tours for the current school year can be arranged by emailing our registrar, Amy Opperud at aopperud@summit.school.
Tours for the 2023-2024 school year will be announced soon.