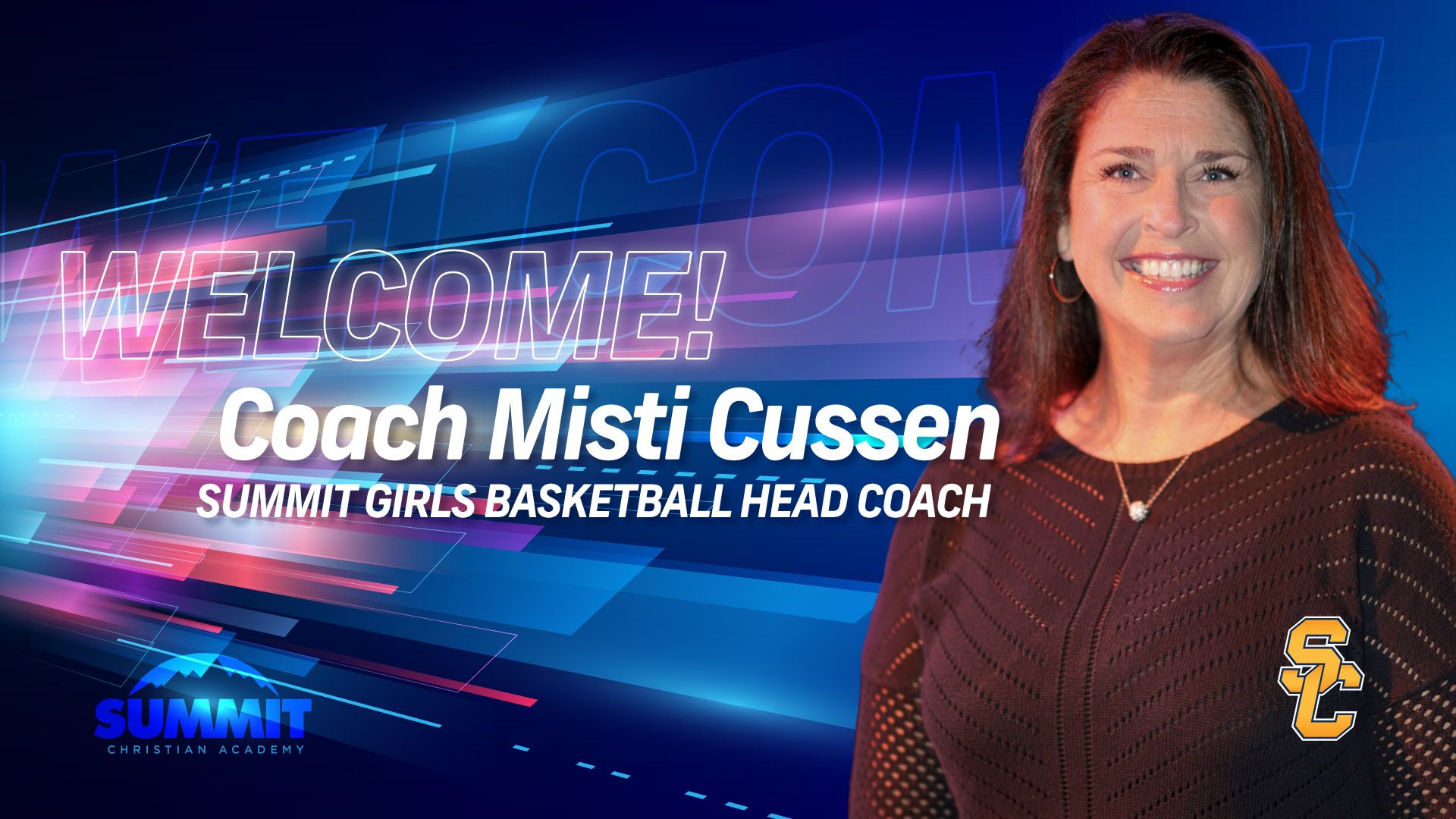 Welcome Coach Misti Cussen
Summit Christian Academy is excited to welcome Coach Misti Cussen to the Eagles family!
Misti Cussen, who spent the last 26 seasons at Oral Roberts University, including 10 as Head Coach, has accepted the head coaching position at Summit Christian Academy, Athletics Director announced today. Cussen will oversee the girls' basketball program at the private K-12 school in Broken Arrow.
"After conducting an extensive search, we are excited to welcome Misti to the Summit family. It was important to us to find an experienced coach who could help take our girl's program to the next level," said Dan Giddens, superintendent of Summit Christian Academy. "Misti brings not only the basketball experience that we need, but also a heart for leading and developing young athletes."
Cussen started her tenure as Head Coach at ORU in 2012, immediately leading the program to an NCAA Tournament berth in her first season. She would go on to lead the Golden Eagles to five winning seasons during her time, including a 16-15 record this past season.
Cussen says she is energized by this opportunity, "I'm excited to help launch this new season of athletics for Summit Christian Academy. This school is growing and has enormous potential. I look forward to mentoring these young girls to become respected leaders on and off the court."
Summit Athletic Director, Marc Langebartels, has known the Cussen family since his college days. "Misti and I go way back to our days together as students at Southern Nazarene University. I believe her influence at Summit will greatly bolster the reputation of our girls' basketball program. She is an outstanding leader."
Athletics is a central theme in the Cussen household. Misti's husband, Kyle, is also a former Head Coach for ORU and TU women's soccer. Their oldest daughter, Cassie, will be a freshman at OU this fall and their youngest daughter, Caia, will be an incoming freshman to the Summit Christian family.
To further demonstrate its commitment to competing at the highest level, Summit is expected to break ground soon on a six-million-dollar gymnasium at its south Broken Arrow campus. This facility will serve as the new home of Summit basketball, volleyball, as well as hosting other academic STEAM competitions.
Join us in welcoming the Coach Cussen and her family to Summit!