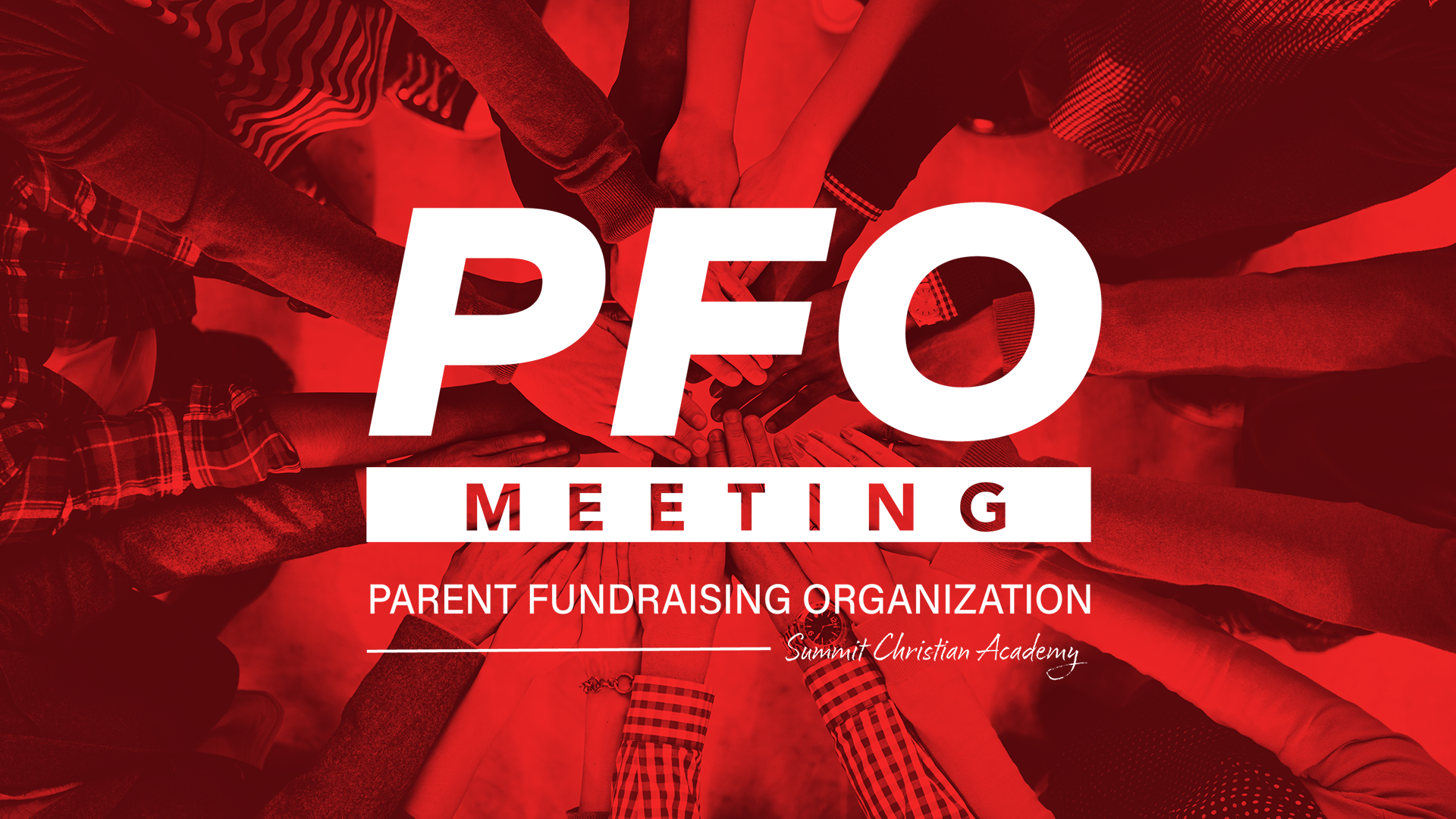 Summit's Parent Fundraising Organization will host its first meeting of 2022 on Sunday, October 2, at 4 pm. The meeting will be held in the Intermediate Cafe and is open to all Summit Parents and faculty.
The purpose of the organization is to collaborate to fund projects beyond the scope of the school budget by leveraging our combined influence in the community. Together, we work to bring awareness about Summit to local businesses and invite them to partner with us. These efforts allow us to provide our children with the best possible school experience while minimizing the need for smaller and more frequent fundraising efforts.
This PFO MEETING is a great chance to learn more and offer your support to our PFO leadership team. We offer this meeting as an on-ramp for new families and a chance to reconnect with current families. Parents who attend this meeting will earn their child(ren) a free dress day coupon as a fun incentive.
Questions? Contact our PFO director Chad Burnett - at cburnett@summitpfo.com.