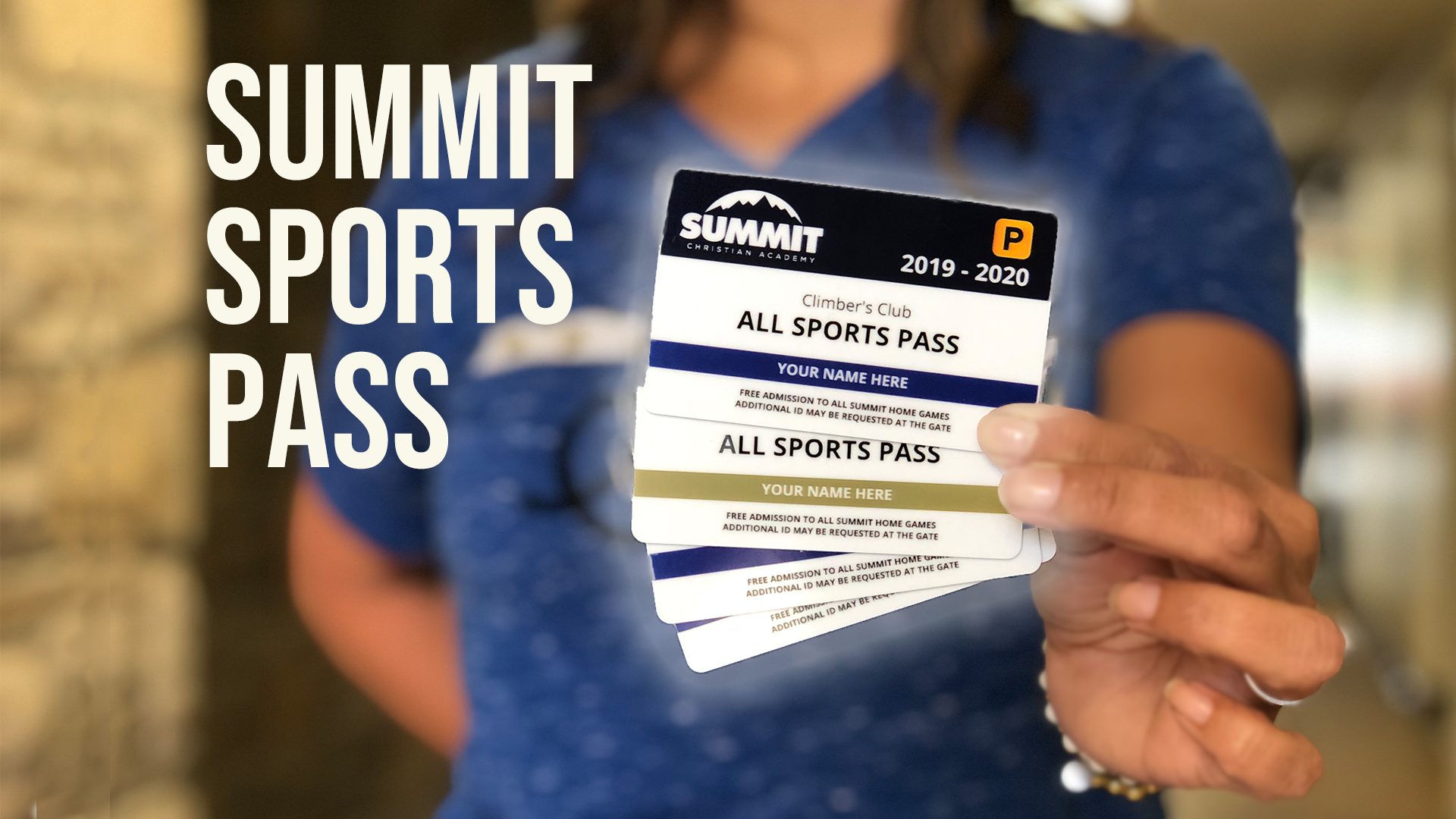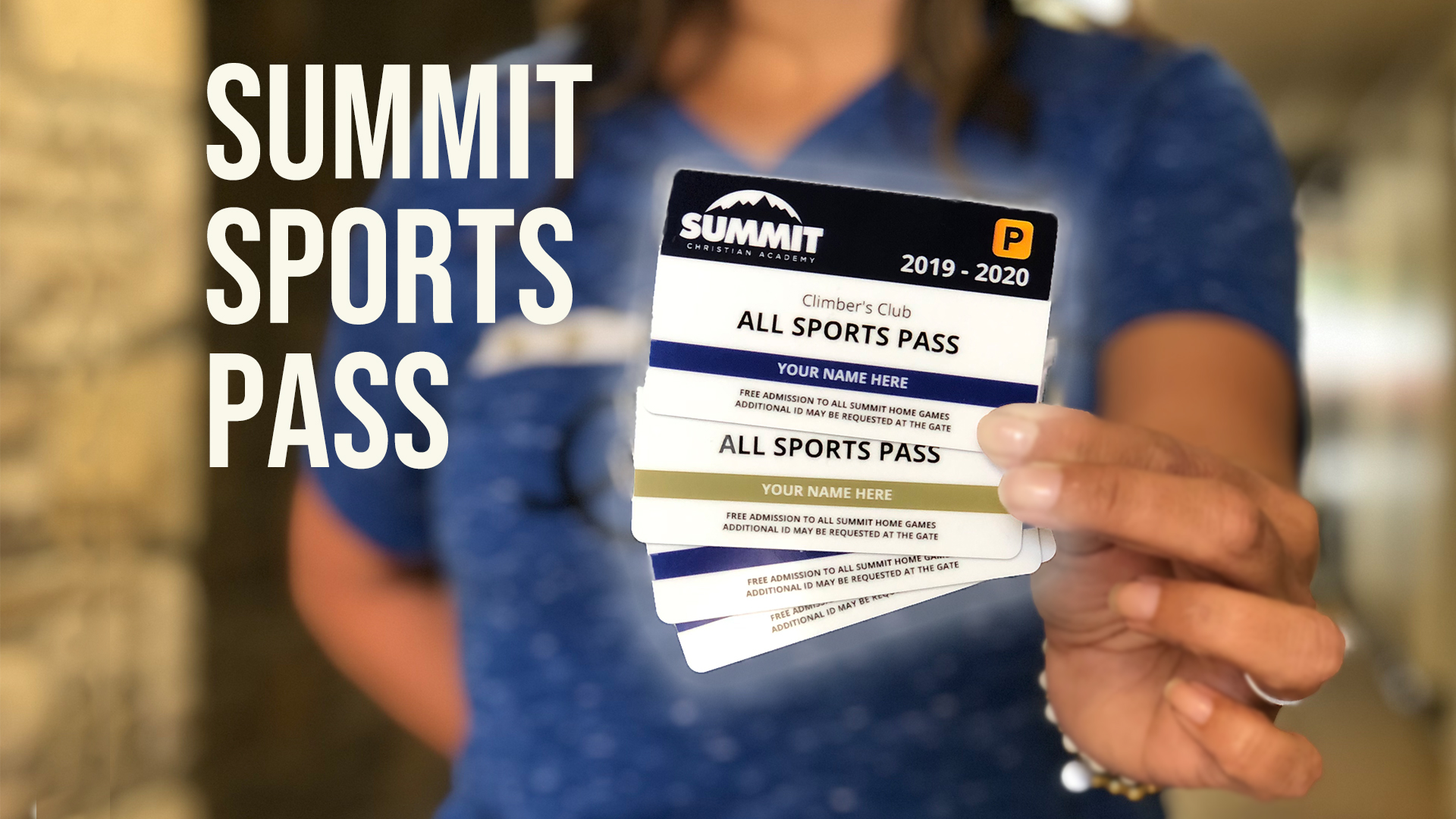 ARE YOU A SEASON PASS HOLDER?
Join the Climber's Club and get your pass!
[sf_button colour="blue" type="standard" size="large" link="https://summit.school/climbersclub/" target="_blank" icon="" dropshadow="yes" rounded="yes" extraclass=""]JOIN NOW[/sf_button]
The Climber's Club is an opportunity for current families, alumni, grandparents, and friends to invest in strategic school advancements by making a tax-deductible gift to Summit Christian Academy.
These special financial gifts enable the fulfillment of key infrastructure projects impacting academics, spiritual life, athletics and fine arts. Climber's Club Membership Levels include the following:
$100 BLUE CLUB MEMBER
2 Season Passes to all SCA Home Sporting Events
$250 ROYAL BLUE CLUB MEMBER
2 Season Passes to all SCA Home Sporting Events
2 SCA Climbers' Club T-Shirts
Parking Pass for Summit Park (Back Gate Entry & Parking)
$500 GOLD CLUB MEMBER
Family Sports Pass to all SCA Home Sporting Events
2 SCA Climbers' Club T-Shirts
Business Name Recognition (if desired) at HS football & basketball games
$25 Concession Card for use at Summit Park
Parking Pass for Summit Park (Back Gate Entry & Parking)
$1000 PLATINUM CLUB MEMBER
Family Sports Pass to all SCA Home Sporting Events
2 SCA Climbers' Club T-Shirts
2 SCA Climbers' Club Pullovers
Business Name Recognition (if desired) at HS football & basketball games
$50 Concession Card for use at Summit Park
Parking Pass for Summit Park (Back Gate Entry & Parking)
---
[sf_button colour="blue" type="standard" size="large" link="https://summit.school/climbersclub/" target="_blank" icon="" dropshadow="yes" rounded="yes" extraclass=""]JOIN NOW[/sf_button]