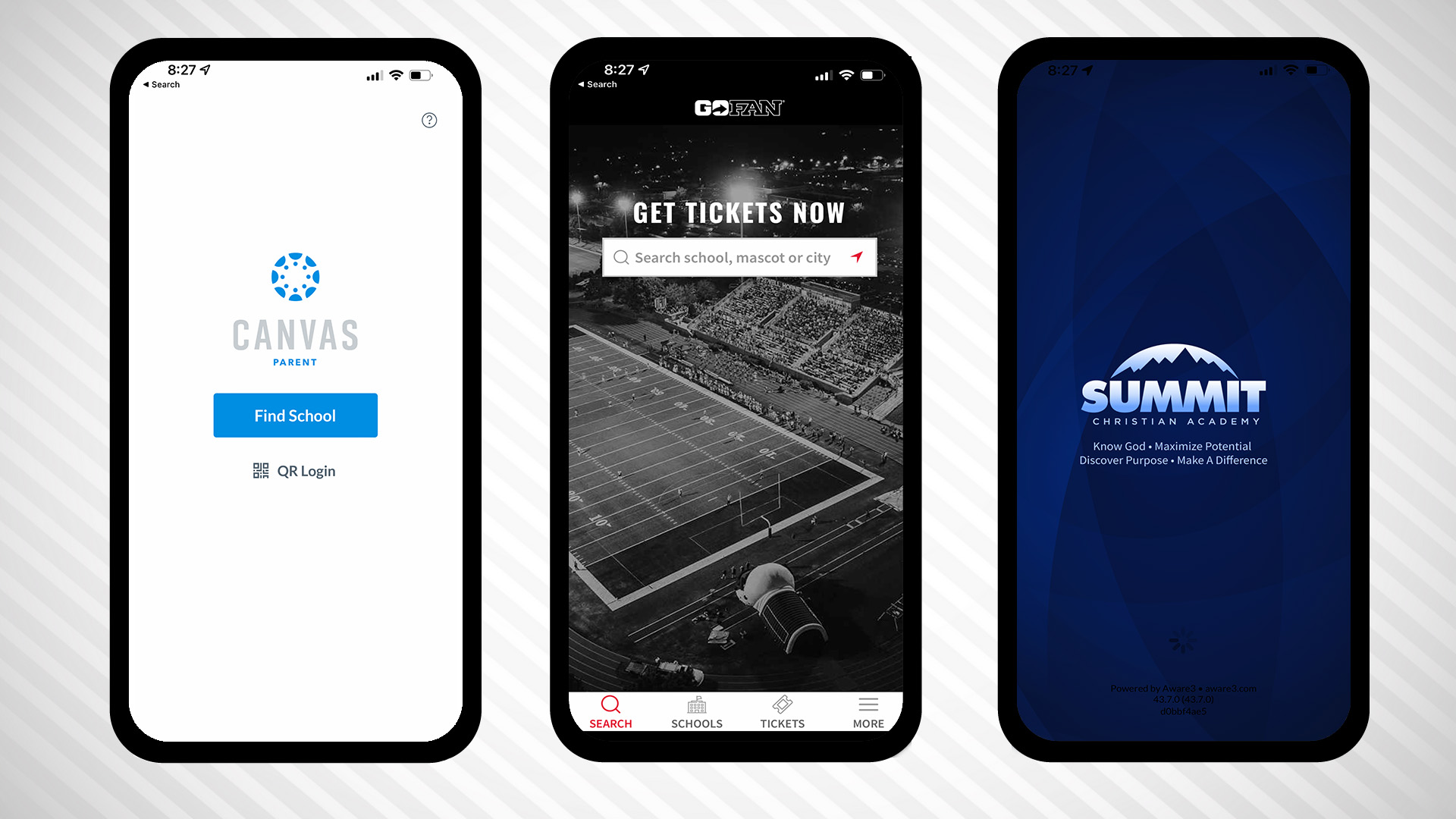 Summit Christian Academy has announced two new mobile apps, making us a three-app school.
Canvas • for all things academic – grades, assignments, class calendars (set up instructions at https://summit.school/canvas)
*GoFan • for all things athletics – purchase game tickets or season passes online (www.gofan.co)
The NEW SUMMIT APP • for all things school related – lunch menu, attendance reporting, tuition payments, field trip forms, volunteer signups, and much more.
Search for these apps on your mobile device today!
*GoFan is currently only available for Apple iOS devices. Android users can still use GoFan services via the mobile web browser.