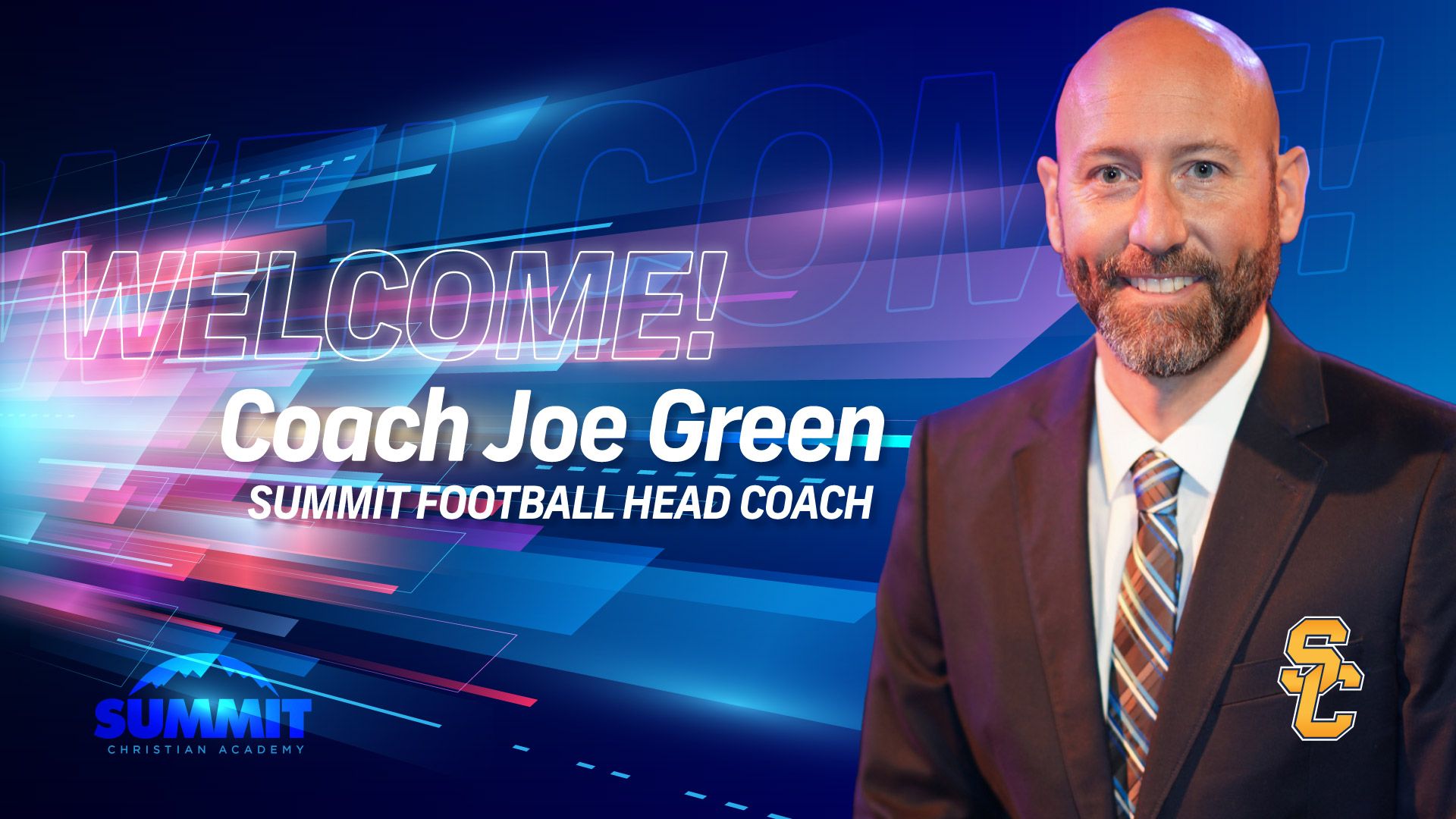 Summit Christian Academy is proud to welcome Coach Joe Green to the Eagles family!
Joe Green, a former offensive and special teams coordinator for Claremore High School, has been named the new Head Coach for Summit Christian Academy as announced today by Summit Athletic Director Marc Langebartels. Green brings 18 years of football coaching to Summit, including stops at Coweta, Pryor, Skiatook, and Tuttle High Schools.
Coach Green's experience goes far beyond the football field, though. He's also a certified teacher with a Bachelors degree in Education as well as a Masters degree in Educational Administration. Green will look to be actively involved in the academic life at Summit.
"I've been impressed by the leadership at Summit Christian Academy. They are committed to providing a Christian culture in every aspect of education, whether that's in the classroom or in the football program," Green said. "My goal is to build on the legacy of the current program and prepare our players for what's next, not just in football but also in life. In our program, we will do all we can to build Christ-like young men who approach everything they do with positive attitudes and outstanding effort."
Among his many coaching achievements, Green contributed to the 2015 Class 5A-3 District Championship team as a Wide Receivers coach with Skiatook, the 2008 Class 5A-4 District Championship team as a Defensive Backs coach with Coweta and the 2005 Class 3A State Championship team as a Wide Receivers coach with Tuttle. He was also named the 2014 Oklahoma Coaches Association Region 3 Assistant Coach of the Year while at Pryor High School.
Green replaces Todd Fulps, who led the Summit Eagles for the past eight seasons. The Eagles finished the 2021-2022 season with an 11-2 record and made it to the third round of the OSSAA 8-man playoffs. Green is expected to prepare the program for a jump to 11-man competition in 2024. Summit's growing school enrollment dictates that move, and Green is well-prepared for that challenge.
"Coach Green is a dynamic personality and has a passion for teaching leadership and character, both on and off the field of play. He is exactly what our school needs as we enter this transitional season," said Dan Giddens, Superintendent of Summit Christian Academy.
Summit is excited to welcome the Green family to our school!