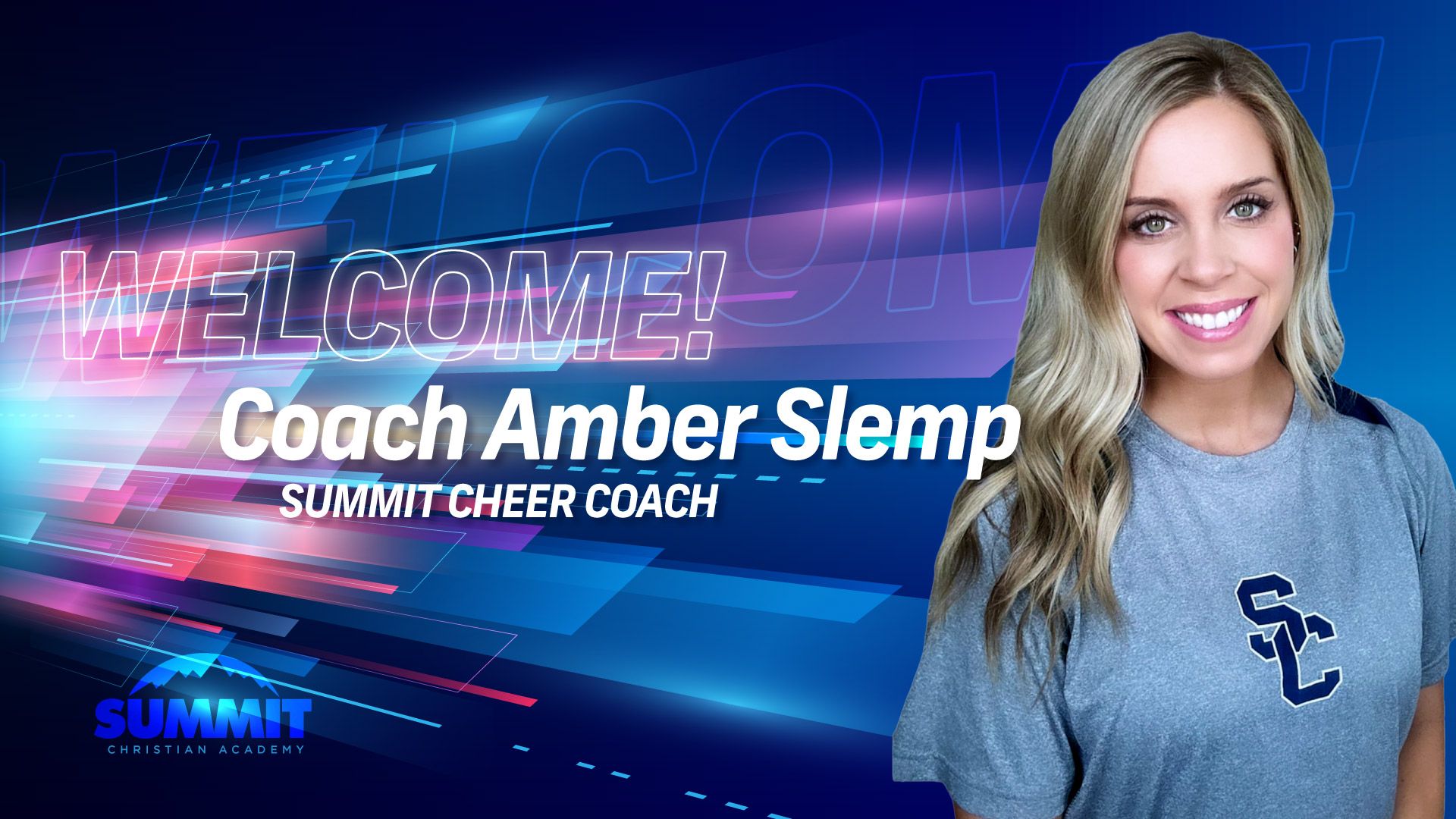 Welcome Coach Amber Slemp
We are thrilled to welcome Amber Slemp as the new cheer coach for Summit Christian Academy! With her wealth of experience and passion for cheerleading, we know that she will be an asset to our school community.
Amber has a proven track record of success, having led her teams to numerous National titles and top 5 finishes at the state level. Her dedication and commitment to the sport of cheerleading, combined with her experience and knowledge, make her the ideal candidate to lead our cheer program to new heights.
Under Amber's guidance, we are confident that our cheerleaders will not only improve their skills but also develop a strong sense of teamwork and sportsmanship. She understands the importance of building positive relationships with her athletes, and her passion for the sport is contagious.
We are excited for Amber to bring her expertise and enthusiasm to Summit Christian Academy, and we can't wait to see what our cheer program will accomplish under her leadership. We encourage all students, parents, and members of our community to join us in welcoming Amber to the Summit Athletic Department.
Coach Slemp is prepared to hit the ground running. To give interested students an opportunity to learn more about Summit cheer, Coach Slemp will be hosting open practices starting Tuesday, February 21st. These practices are open to current 5th to 11th graders and will be a great way to meet Coach Slemp, interact with current cheer athletes, and decide if you would like to join the Summit Cheer team for the 2023-2024 school year.
Further details and dates for the open practices will be communicated next week. If you have any questions, feel free to reach out to Coach Amber Slemp at aslemp@summit.school.